I did plan to write about this during the break, I swear, but somehow all that good food and drink back home got in the way of... well, words. We did end the year with a bang here at the Ireland Network Operators Group and I wanted to share how our community grew from 5 to 130 in about 6 months.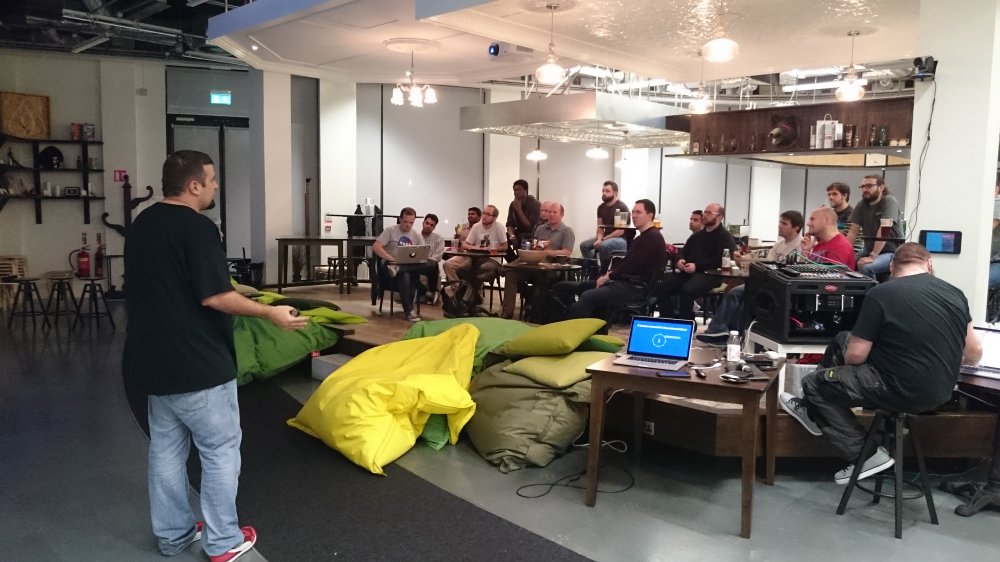 To be brutally honest, this growth far exceeded my expectations and shows what an amazing place this is. Everyone's been very friendly and helpful, and organizing each meeting has been great fun. Donal's a great guy and co-organizer (learned one or two things from him about organizing meetings) and there's been no shortage of hosts both past (cheers Shane, Costi, Darren and the other Googlers!) and future (Amanda@Workday, Jose@Facebook and Vicente@Zendesk). Yup, you got me, that's a small sneak-peak at the first few meetings for 2016.
And organizers-shmorganizers, massive thanks to all of you in the audience and the speakers that provided the, errr... entertainment!
So get in touch, come say hi, the next meeting is on the 26th of January at Workday! Details are in the usual places, on the official website and the Meetup Group.
Talks, talks, talks
Running the risk of sounding like a broken record player, I will repeat our call for talks!
To keep it short: we're constantly on the lookout for more content for our future meetings, so if you have a presentation, a project, a demo or know someone that could be a guest speaker please get in touch! We've set up a page with all the necessary info on the main website.
Don't go yet...
Just freshly opened is our very own Slack instance, to serve as a more interactive form of communication! To join us, first request an invite (thanks Aidan!) then you can set up your account and access the iNOG Slack (in a browser tab, via your smartphone, via IRC, or through the Slack multi-platform desktop app).
To wrap up, here's how our last meeting looked like, when a record breaking 53 netengs were in attendance @ Google!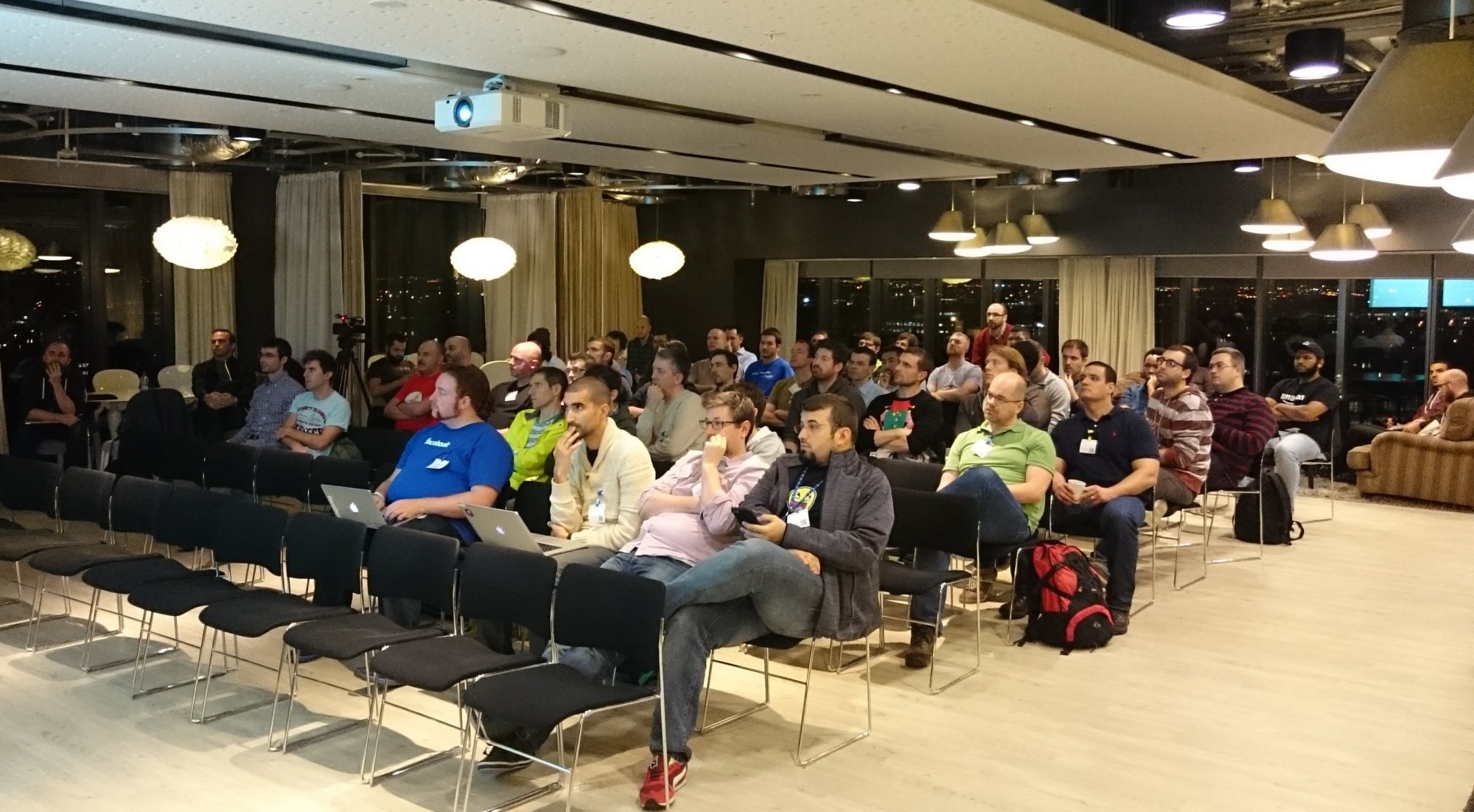 And, as always, thanks for reading.